Peterborough Schools Country Dancing Festival - Thursday 8th June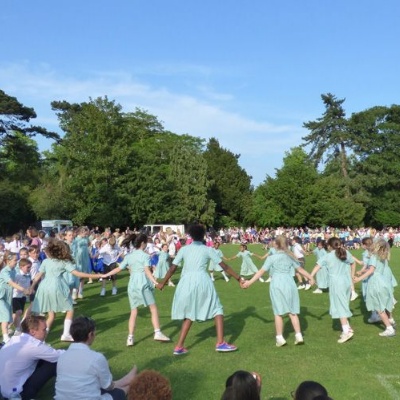 We are delighted to be hosting the Country Dancing Festival again on Thursday 8th June
After successfully hosting the Festival for the last two years, we are looking forward to welcoming dancers from 19 local schools again in June.
The front field will again be awash with colour and we know that all the dancers are practising hard to learn the fabulous dances.
Local band, Avalon, will be in charge of the music and our visitors will enjoy refreshments, including a BBQ, provided by members of the Parent-Teacher Guild and ice creams from local vendors.