Art and Design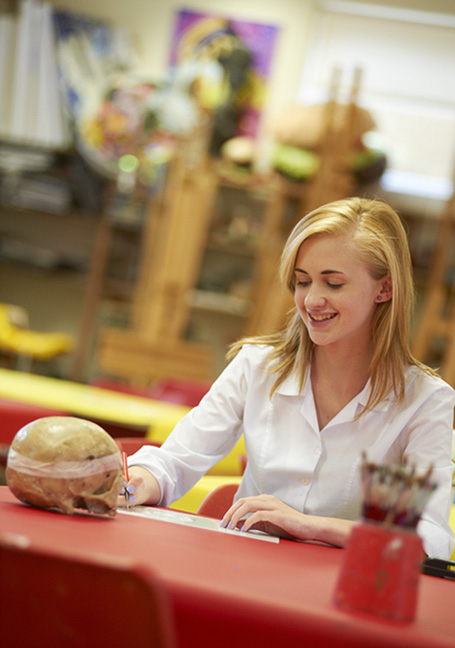 Art and Design lessons recognise that the visual arts stand at the heart of human civilisation; that from the earliest times mankind made its mark, whether as simple decoration, visual record, self-expression or as a response to the spiritual. Every object we possess bears the mark of an artist, craft-worker or designer. The Arts are also at the heart of our intellectual and spiritual lives; along with literature and music, the visual arts enable us to respond to every aspect of our lives.
Art and Design is taught in well-equipped, light and airy studios. Facilities are available for students to work in a wide range of techniques including painting, drawing, ceramics, textiles, printmaking, 3D work and photography. Each room has its own bank of computers which allows students to utilise digital technologies within their work.
The AS and A Level Art courses enable students to develop and focus their creative potential whilst developing further their technical skills in a wide range of media. Students are expected to develop their own art practice, producing personal work in a self-directed manner, supported by experienced and knowledgeable staff. The courses follow the AQA Art and Design Specification; most students will follow the Fine Art or Textile Design endorsements; these choices are usually informed by their previous GCSE qualification. Students from A Level Art and Design regularly go on to Foundation Courses and Degree courses.