Chemistry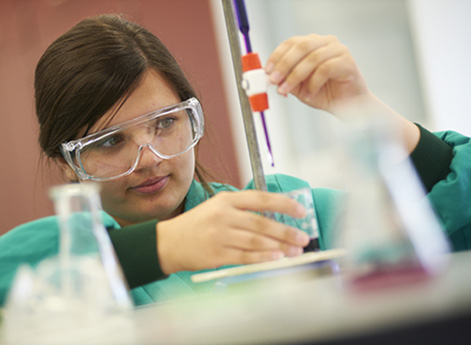 AS and A Level students follow the OCR A level Chemistry course which is designed to
develop students' interest in, and enthusiasm for chemistry;
appreciate how society makes decisions about scientific issues and how the sciences contribute to the success of the economy and society;
develop and demonstrate a deeper appreciation of the skills, knowledge and understanding of How Science Works;
develop essential knowledge and understanding of different areas of chemistry and how they relate to each other
Students study aspects of the three main branches of chemistry: inorganic chemistry, organic chemistry and physical chemistry.
At AS level, topics build on students' knowledge and understanding from GCSE. At A2 the study is more in depth; the style and demand level of the questions is much higher and includes the required stretch and challenge component.
The specification offers opportunities for students to explore and develop an understanding of the following matters:
a sense of awe and wonder at the atomic and molecular workings of the material world;
the endeavour of chemists and other scientists in the development of knowledge and understanding of the material world;
ethical and moral implications of some of the applications of chemistry;
cultural issues, driven by society, are often perceived as 'chemical', eg drug dependency or pollution;
economic issues, such as how the chemical industry is important to the economy of the UK.