French Trip to Normandy
Each year a group of students from Years 9 to 13 visits the Chateau de la Baudonniere in the depths of the Normandy countryside for a week's immersion into the French language.
There are many daily activities, hosted by young 'animateurs', who make the sessions so exciting and fun that the students hardly realise they are doing everything in French. Each of the activities is preceded by a session to introduce the language required for the tasks involved and it is wonderful to hear the students constantly conversing in French, whether asking for more food, playing trampoline volleyball or waiting to get down from the climbing wall!
No internet or mobile phone access is permitted during the stay so evening entertainment is a must and this typically includes bowling, a French-themed evening, a games evening and activities round a camp-fire in the woods.
There are also trips and excursions to give students the opportunity to experience as much as possible in the surrounding area.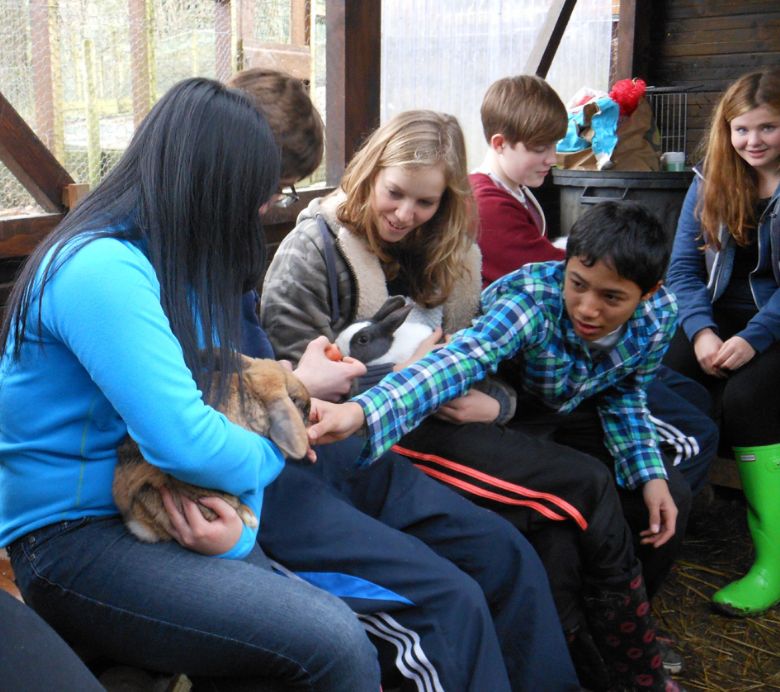 The French language learning is invaluable for all, but pupils learn many other lessons from new sporting activities to teamwork and from new food experiences to history.
All students thoroughly enjoy their week and are always congratulated on their willingness to enter into all aspects of life at the Chateau.