Support for Learning
At The Peterborough School students are encouraged to become independent and self-reliant life-long learners as a result of the development of their knowledge of themselves as learners and the nurturing of their self-confidence. We encourage students to take risks with their learning in order to develop an understanding of how they learn best. We work closely with students to identify their strengths and individual learning styles and we help them to develop strategies to maximise success and minimise barriers to learning.
Our aim is to enable each child to achieve his or her potential by providing a curriculum that is broad, balanced and differentiated. The curriculum takes account of the particular learning difficulties and developmental level of each child. Students who have specific difficulties are offered support to help them develop the skills they need to progress within the curriculum.
Students with specific learning difficulties are supported and encouraged by the Individual Learning Department. The department includes teachers and a teaching assistant with specialist qualifications; we work with students with mild additional needs, such as dyslexia, dyspraxia, dyscalculia, ADHD and Autistic Spectrum Disorder, to enable them to fulfil their potential.
We are also able to support students for whom English is an Additional Language (EAL) to enable them to access and achieve within the curriculum fully. Some pupils may be supported to achieve an appropriate Cambridge ESOL examination. These examinations are internationally recognised and more information is available at www.cambridgeesol.org
We support students, primarily through inclusion as boys and girls are educated alongside their peers. We work with teachers in the classroom, to ensure a high quality curriculum is delivered through a variety of methods and tailored to meet individual needs. Where necessary, we offer support outside the classroom to reinforce specific skills and knowledge. Students may receive learning support in small groups or individually and follow a programme of work which meets their individual needs; each pupil's progress is reviewed regularly in partnership with parents.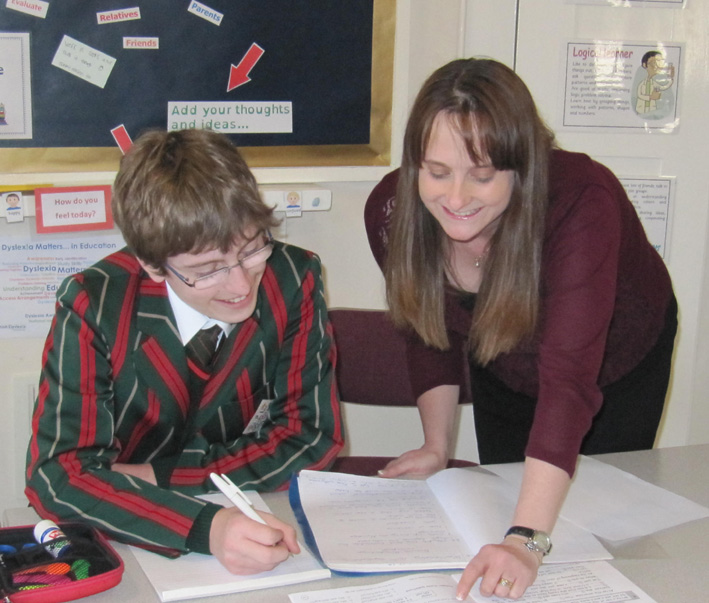 For more detailed information please see our SEN Information Report within the Policies section of our website.